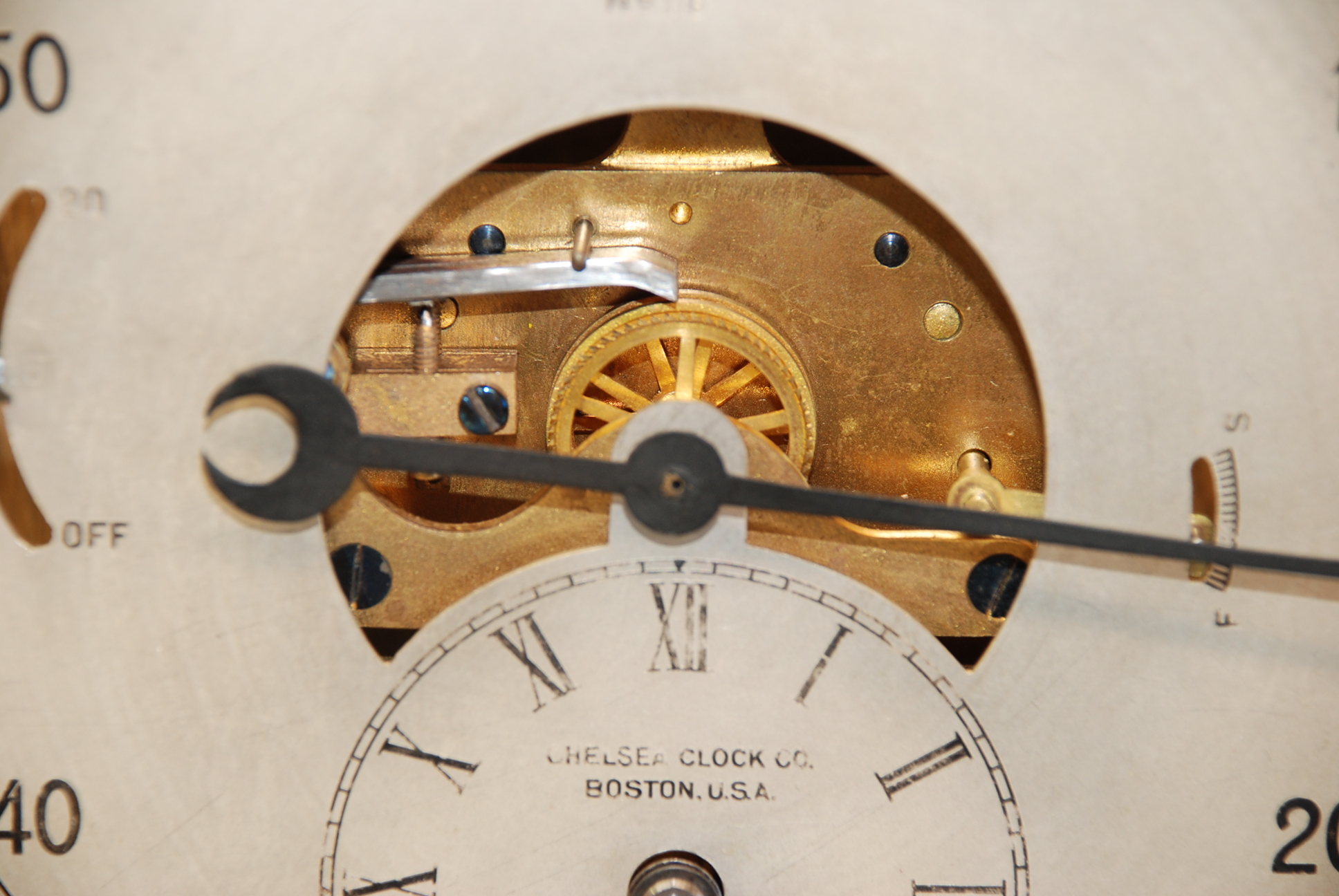 Action
A physical inspection, (usually at the client's facility) we first provide a price estimate covering the most likely range of project tasks and costs.
We rarely make an estimate of project price without physically looking at an object.
Output
Written or verbal estimated price range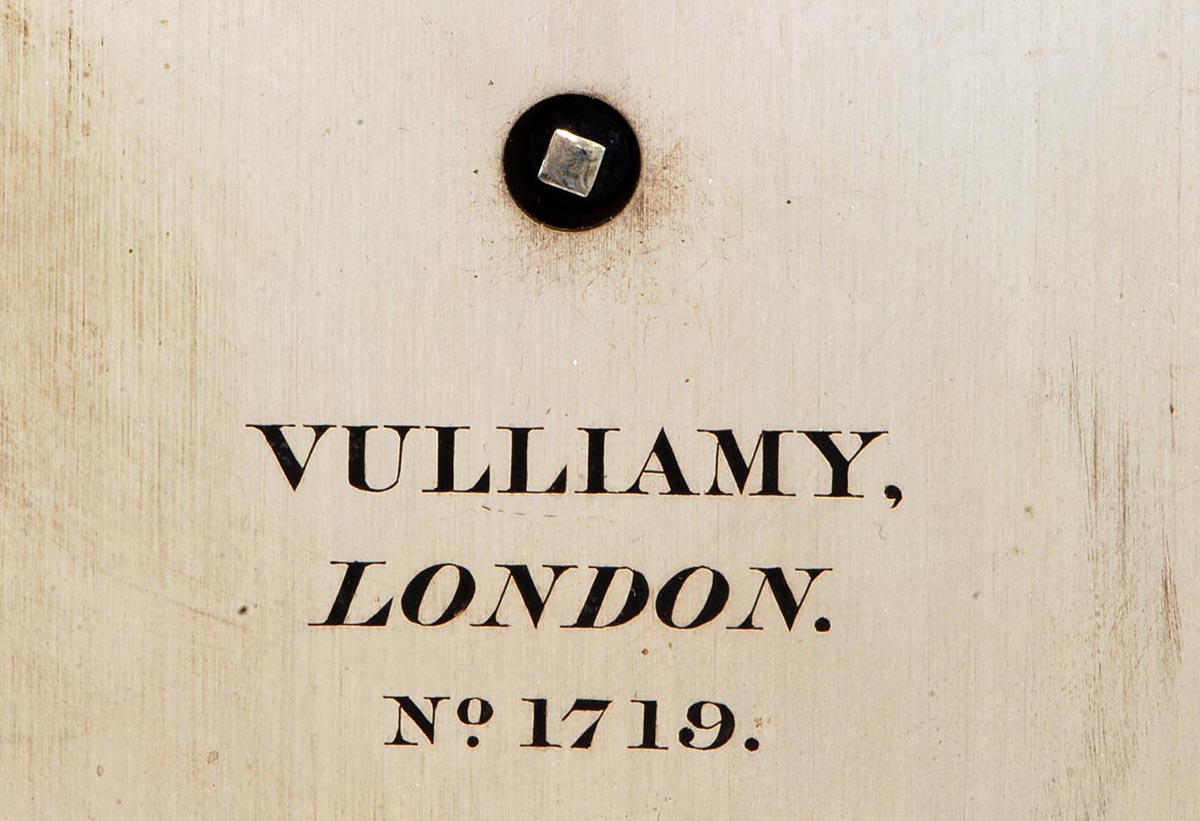 Action
We perform historical research to broadly rank the object according to its historical significance, rarity, and value.
An object's rank serves as a guide for the treatment, storage, documentation, operation, and handling of your clock whilst it is in our possession.4
Output
Artifact Ranking Level
Historical Data, patents, etc.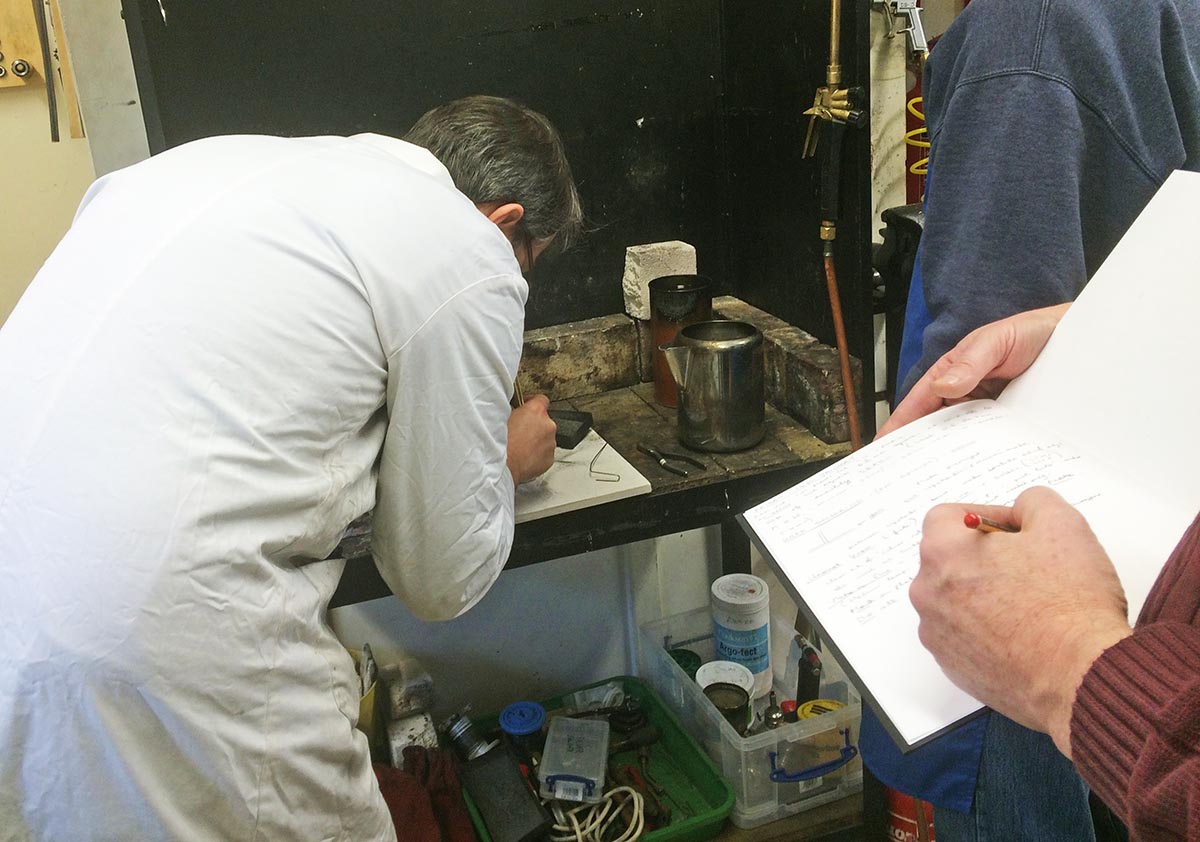 Action
Next we perform a detailed inspection.
This is most likely performed in our studio, involves some disassembly of the object, and requires a down payment to cover the detailed work required.
Output
Treatment proposal
Revised Price estimate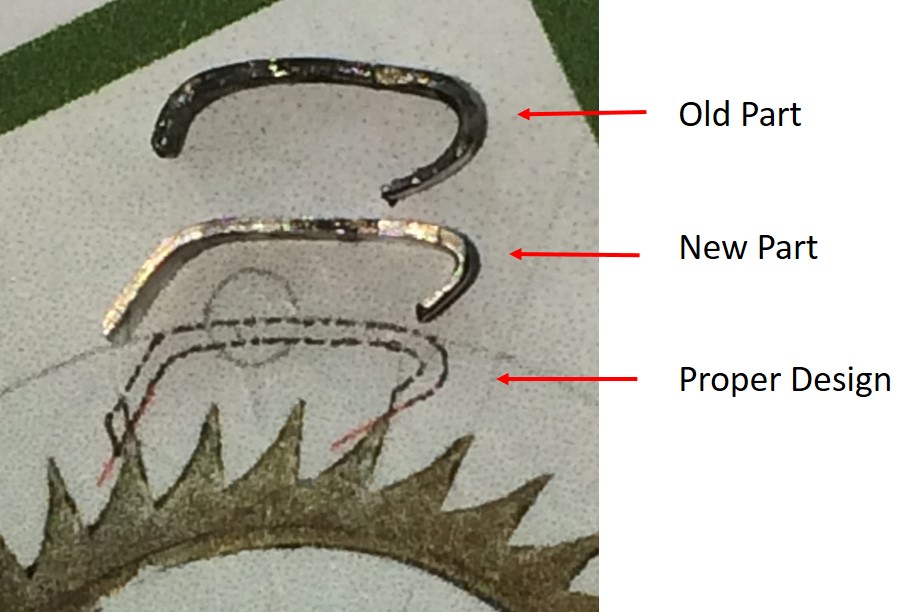 Action
After discussion regarding the various treatment options documented in the treatment proposal and agreement on specific treatment approaches, the cost estimate is finalized.
Output
Finalized price estimate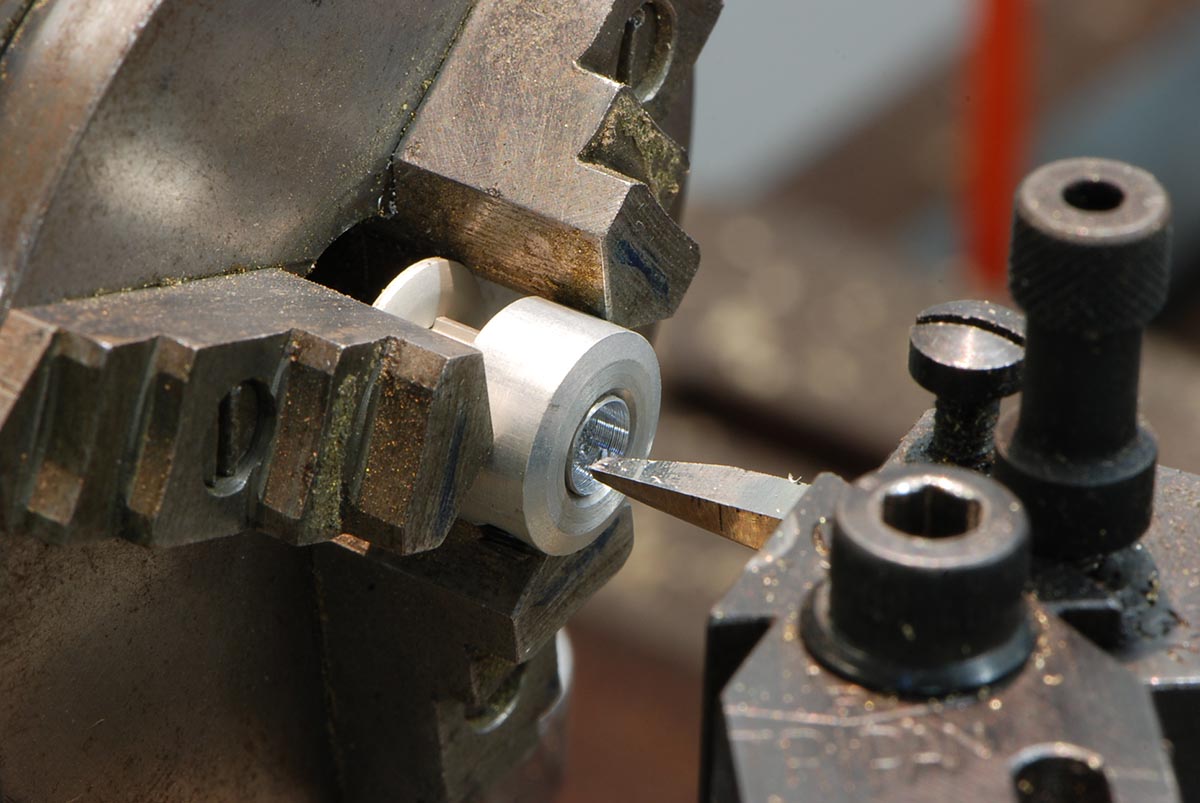 Treatment & Documentation
Action
Then work proceeds.
Any new discoveries during the treatment process that may change the treatment approaches and/or costs agreed to are discussed.
Output
Project status
The client is kept informed as the project progresses, usually via email. This may include photographs and videos.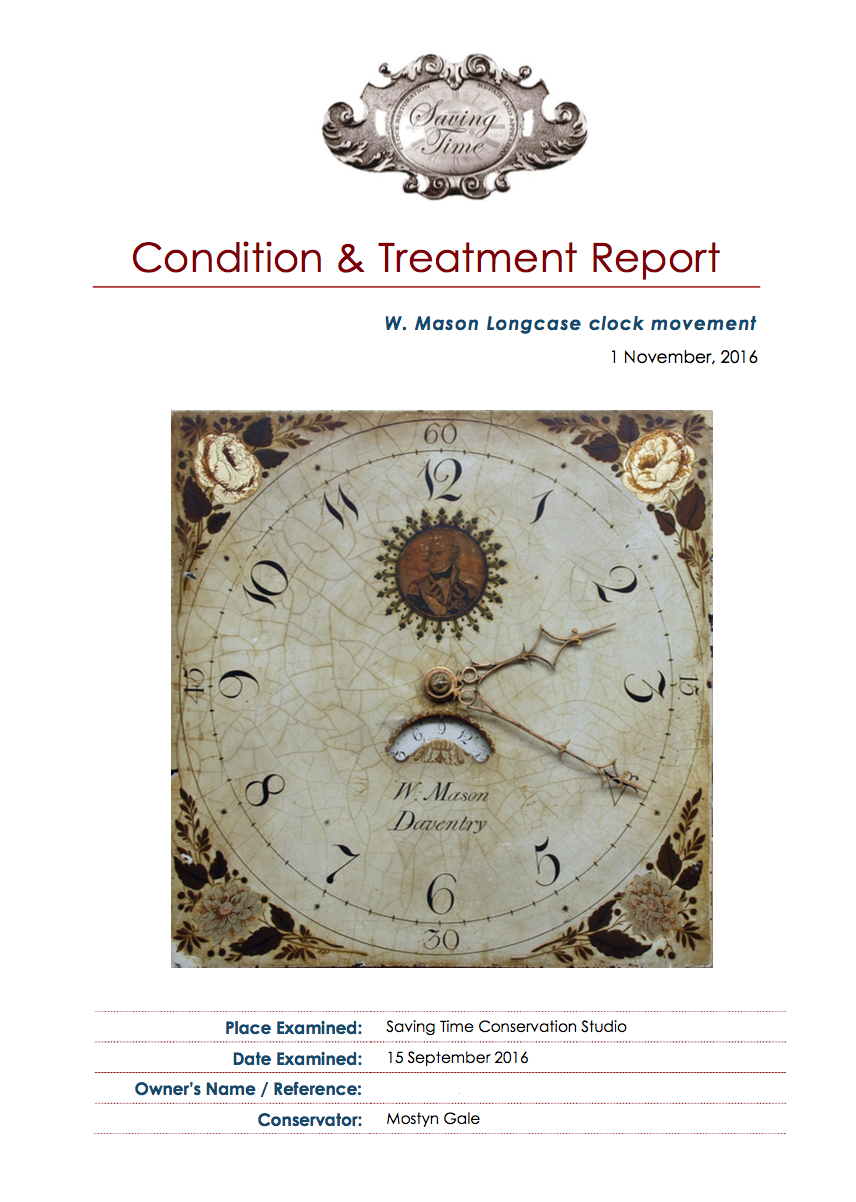 Action
Final testing is accomplished.  This can be a process of several weeks to a month.  A treatment report is written.
Payment is due upon delivery.
Output
Treatment report
Completed clock conservation
Action
Project data is filed in the company records.  Reports and photographs are uploaded to the Collectrium5 database.
Output
Archived project data
4 We follow the Policy and procedures for artifact Ranking as documented in Henry Ford Museum & Greenfield Village Policy & Procedure Memorandum No. 25a, 3/2001
5 Collectrium, owned and managed by Christie's International, is the leading global digital art collection management solution (http://www.collectrium.com). Founded in 2009, the subscription-based service offers collectors a highly secure, cloud-based solution for accessing and managing their art collections from anywhere and on any digital device. Over 25,000 art collectors currently use Collectrium to discover, track, and manage art. Saving Time maintains a paid subscription to the Collectrium database.
The Foundations of Our Process
1. We utilize the best known techniques and tools of our time, as dictated by the needs of the project, and consistently educate ourselves to stay current and improve our capabilities.
2. We perform all our work in accordance with the codes of ethics promoted by the primary institutions we are involved with.






3. We are committed to process as the basis for maintaining and improving the quality of work that we do.6  That process includes:
a) The interactions with our clients
b) The management of our projects
c) The details of specific object treatments
d) Our report writing, and
e) The management of our business
6 Our processes are based on the principles of Capability Maturity Model Integration (CMMI) a process improvement maturity model for the development of products and services.