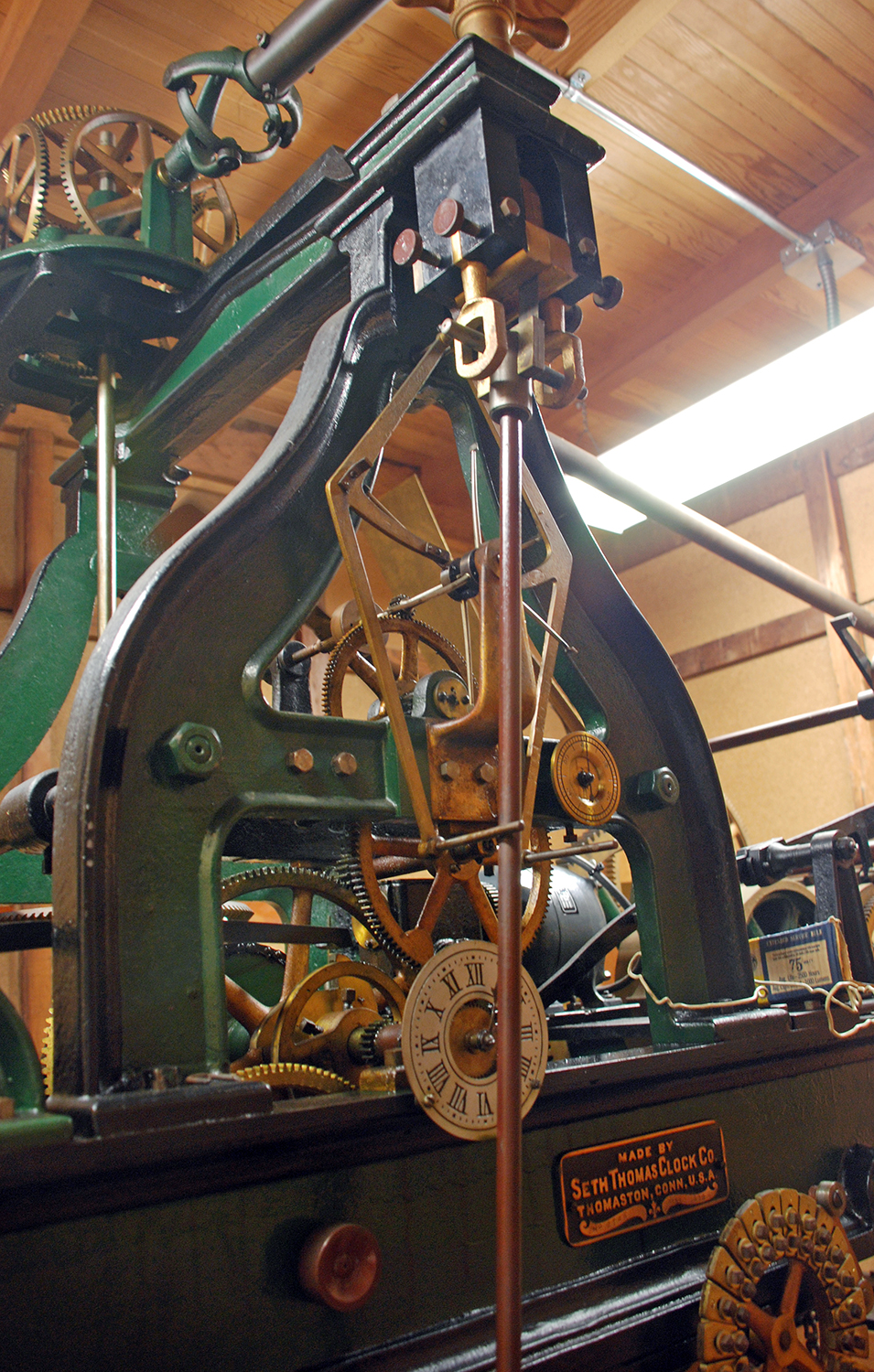 Why Work With Us
The value of placing your conservation work with 

We treat your clocks as if they belonged to us—carefully!
1) Conserving clocks is not just a business for us—it reflects our life values—
Reuse—don't throw away,
Restore—all clocks (and people) need love,
Conserve—don't lose valuable knowledge from the past,
Transform—gain present inspiration from the accomplishments of the past.
Our Company name says it all; we are "Saving Time".
2) We use the best known techniques to produce the best possible conservation,
restoration, or repair.
3) We continue to stay abreast of the latest information, tools, and techniques through training and our membership in multiple horological and conservation organizations worldwide.
4) We provide and keep a complete pictorial and written record of your clock repair, including an Object ID1. This record is safe, secure and available—it is housed in the Collectrium2 database. Should your clock ever be stolen or destroyed, our records will easily provide full and complete identification.
5) We conduct our business in compliance with the ethical standards of our association memberships:
American Institute for Conservation of Historic and Artistic Works
The Institute of Conservation (United Kingdom)
International Institute for Conservation of Historic and Artistic Works
National Association of Watch & Clock Collectors
American Watch and Clock Institute
British Horological Institute
National Trust for Historic Preservation
1 The Getty Institute initiated Object ID in 1993. The standard has since been adopted by major law enforcement agencies, including the FBI, Scotland Yard, and Interpol; major museum, cultural heritage, art trade, and art appraisal organizations; and insurers. Having established the descriptive standard, the Object ID project now helps combat art theft by encouraging use of the standard in both private and public ownership and by bringing together organizations around the world that can encourage its implementation.
2 Collectrium, owned and managed by Christie's International, is the leading global digital art collection management solution (http://www.collectrium.com). Founded in 2009, the subscription-based service offers collectors a highly secure, cloud-based solution for accessing and managing their art collections from anywhere and on any digital device. Over 25,000 art collectors currently use Collectrium to discover, track, and manage art. Saving Time maintains a paid subscription to the Collectrium database.